Time for an update. First we have the cover for
Sailor Moon
Crystal Tokyo
. I drew this over a year ago but finally got around to coloring it.
Sailor Star Fighter
lands in Crystal Tokyo to find a younger
Sailor Moon
she doesn't quite recognize. I took the idea from
Action Comics #252
.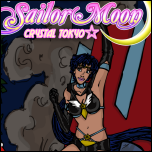 .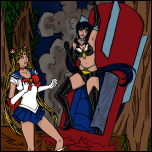 Helix Studios
Comics issue #3 staring
Jake Foster
is next. He's doing quite the messy paint job.
.
Sailor Starlights
! I started drawing this a year ago after I had done the
male version
but I never finished it. Now after going through that artbook I wanted to complete it. I really like how their poses turned out.